FHA
The Federal Housing Administration loan, or FHA loan, is a popular option among many prospective homebuyers. This type of mortgage offers several benefits to buyers that cannot be found through conventional mortgages. If you're thinking of buying a home and have been rejected by other lenders because of low credit scores or lower income, this might be the correct type of loan for you. Let's learn a little more about an FHA loan to see if it's the best choice for you.
What is an FHA Loan?
Federal Housing Administration (FHA) loans are mortgages guaranteed by the FHA and are issued by a lender that the FHA has approved. FHA loans have lower minimum down payment and credit score requirements than many conventional loans, and they are primarily intended for applicants with low to moderate incomes.
Benefits of an FHA Loan Over Other Types of Loans
One benefit of FHA loans is that they allow you to qualify at a higher debt to income ratio of 57%, which is better than Fannie Mae and Freddie Mac loans which are capped at 50%. FHA loans also allow you to get approved at lower credit scores in the 600s or even in the 500s in some cases.
Another one of the benefits of FHA loans is that there are no or low down payment requirements. This can make affording your dream home much more affordable than it would be otherwise. Another benefit is what's known as loan assumption; this is when an existing homeowner wants to sell their home, but the buyer doesn't qualify for a regular mortgage, so the previous owner takes over the new loan.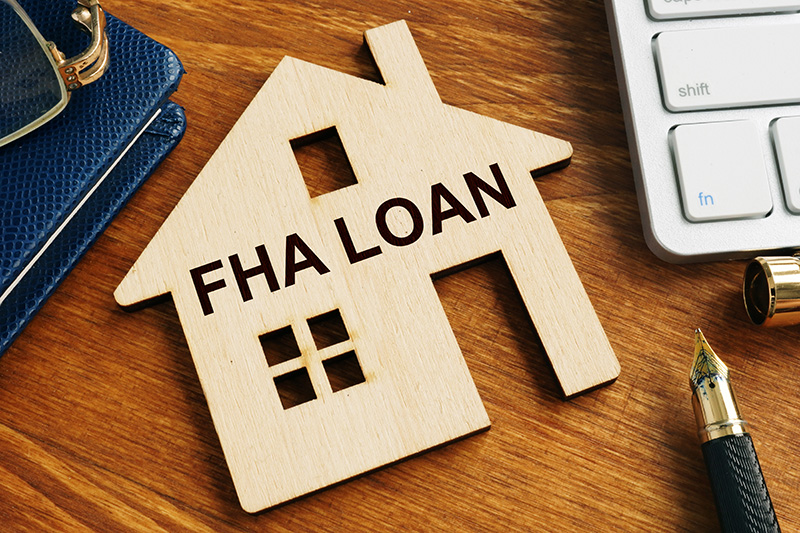 Different Types of FHA Loans
Typically, your FHA loan will be what's called a Fixed-rate mortgage. However, Adjustable-rate mortgages (ARM) are also available with this type of loan. If you choose an ARM, it is essential to remember that the interest rate could go up in the future; make sure you fully understand what might happen if you can't afford the new monthly payments. Other types of FHA Loans are described below:
Purchase Loans
FHA purchase loans only require a 3.5% down payment and can be a great way for someone with a lower credit score or income to qualify to buy a home where they may not qualify for a conventional purchase loan.  FHA purchase loans also pair well with down payment assistance programs that allow a home buyer to get into a house with no down payment.
Streamline Refinance Loans
These allow borrowers that are currently in an FHA loan to refinance to a lower interest rate without an appraisal or income qualification typically.  FHA does not allow any costs to be rolled into the new loan other than the difference of the OTMIP(One Time Mortgage Insurance Premium) which is usually lower than it would be on a first time FHA purchase or refinance.  So these loans are usually very cheap and easy to get done.
Cash-Out Refinance Loans
This type of loan allows you to pay off debts or cash out your equity in your home up to 80% of the value of the property per the FHA appraisal.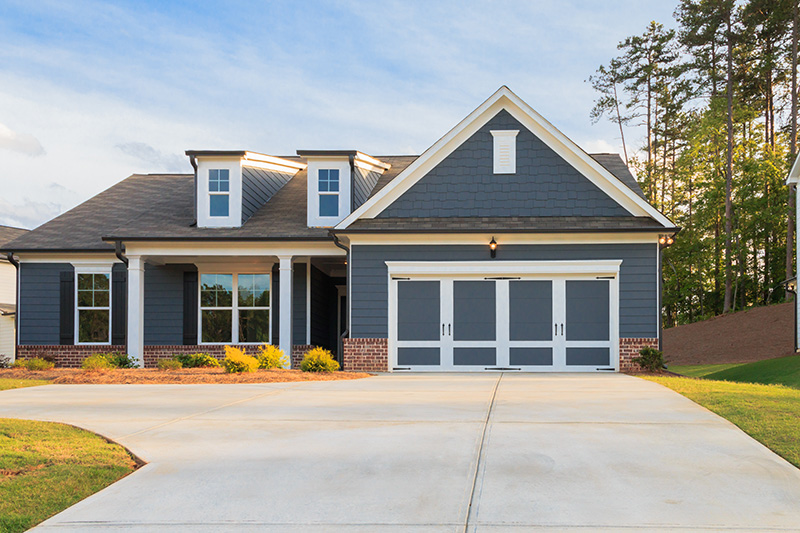 Reverse Mortgage Loans
A reverse mortgage of HECM (Home Equity Conversion Mortgage) is known as a loan against the equity in your home, but it works backward because you can receive money even though you don't have to pay any back until the house itself has been sold. The FHA oversees this type of loan and is known as a lender of last resort. These loans can be great for someone on a fixed income who plans on living in that house for 3 years or longer and that needs additional cash flow or cash reserves to supplement their retirement.
Eligibility Requirements for an FHA Loan
According to the U.S. Department of Housing and Urban Development (HUD), you must meet some basic requirements for FHA loan eligibility. You must have at least two years of steady employment and usually a 620 credit score, but we can do "manual" underwriting for credit scores well into the 500 range on FHA loans. The house you choose cannot be more than four units and has to be your primary residence.  You will also need a 3.5% down payment or a down payment assistance grant to cover that amount.
Drawbacks of FHA Home Loan
If you're considering an FHA loan, here are some of the drawbacks:
1.75% fee financed into the initial loan

Monthly mortgage insurance premiums are permanent for FHA loans over 90% loan to value, and will remain on the loan for 11 years minimum for FHA loans at or below 90% of value.

Lower loan limits

They are not for rental houses or second homes

Homes must fulfill stricter property standards.

They don't inspire confidence in sellers.
FHA Loan Limits for 2022
The FHA floor for single-family home loans has been established at $420,680 for 2022. This minimum loan-level covers the majority of counties in the United States. In addition, the FHA cap for single-family home loans has been established at $970,800 for the year 2022. This is the maximum amount a borrower can get through the FHA loan program. It is applicable in high-cost areas of the United States of America. For multi-unit properties the loan limits are higher.  
RoBUS Mortgage Offers Great FHA Loan Options
RoBUS Mortgage offers FHA loans with low rates and excellent terms. with low rates and excellent terms. We provide exceptional customer service, and our specialized resources professionals will help you find the best loan program to fit your home financing needs. Get in touch with us for a free quote today!
Let's Chat And Get You A Quote Today
Working with us is like talking to 20+ lenders at once. Not to mention, we are a direct lender as well. We can get you the loan you need and get it done fast.