About RoBUS Mortgage
RoBUS Mortgage is a direct lender and full-service brokerage.  We can do loans for self-employed borrowers that don't show much taxable income, low credit, jumbo, higher loan to values, etc. (Self-employed? Get our PDF Guide to Self-Employed Mortgages) We leverage technology and low overhead to pass savings on to our clients. We are a small company so you can cut out all the red tape and bureaucracy that you deal with at bigger lenders and banks.
Our Team: Serving You Since 2017
Jonathan Miller is a 20-year veteran of the mortgage industry and has been a top producer at a bank, a broker, and direct lenders. Jonathan completed an MBA degree from the University of Utah in 2007.
He has closed over $600 million in residential loan transactions.  Jonathan cares deeply about every client he serves and will try and provide value beyond just doing one transaction to make sure their overall financial health is good. 
He loves to spend time with his family and time in the mountains snowboarding and mountain biking.
jmiller@robusmortgage.com

Ryan Taylor
Senior Loan Officer
NMLS# 1028393
Ryan Taylor has had a diverse career path taking him to different parts of the globe, but at the end of the day has found a calling in serving people with the biggest financial decision of their lives.  He loves helping them achieve the goal of home ownership or improving their financial situation by refinancing. 
Ryan likes building relationships with clients and business partners alike, and will do everything he can to guide you in order to have peace of mind with your decisions. 
Outside work Ryan enjoys spending time with his family, skiing, camping and mountain biking. 
rtaylor@robusmortgage.com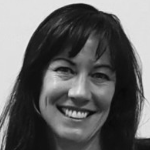 Melissa Smith
Mortgage Consultant
NMLS# 1411576
Melissa acquired her personal finance and investing skills as a private wealth manager and financial advisor for Fidelity Investments.
She then spent 12 years as a Compliance Officer and policy advisor at Select Portfolio Servicing (SPS), a local mortgage servicing company, implementing consumer protection laws after the 2008 mortgage meltdown. 
She is perfectly positioned to assess each borrower's financial situation, spot obstacles ahead of time to prevent delays, and close each loan efficiently and expertly.  She is excellent at thinking creatively and acting quickly when scenarios or clients do not fit into traditional financial boxes.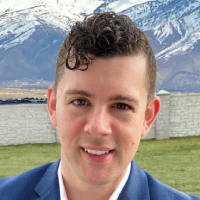 Lee Hasson
Senior Loan Officer
NMLS# 1207717
Lee developed a fascination with real estate from a young age when he found out he could buy a house, rent out the spare rooms, and live there for free! He continues to build his real estate portfolio.
He has a passion for helping first-time-buyers get their piece of the American Dream, and the real estate investor in him loves to help others with the math to maximize ROI through refinancing.
Lee has been originating mortgages since he was licensed in 2014. He made the decision to join the broker channel once he recognized the opportunity to be able to offer his clients the best pricing, the most options, and the quickest closings.
Outside of work Lee can be found at Vivint Smart Home Arena cheering on the Jazz!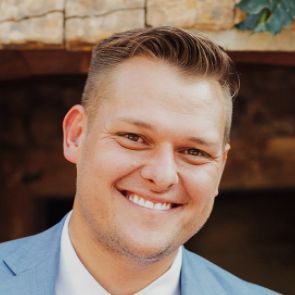 James Mahler
Loan Originator
NMLS# 1264453
James Mahler has been in the mortgage industry for nearly 10 years now.  He has acquired a wide range of knowledge in his time in the industry and takes pride in providing his customers with a mortgage experience tailored to fit their specific needs.
He understands the importance of a real estate transaction to everyone involved and hopes to give each of his clients the smoothest, most enjoyable experience possible.
In 2020 James originated and funded over $40 million in residential Mortgage loans. He joined the RoBUS Mortgage team in December of 2020 and is very excited about the opportunity here.
James played baseball for the University of Arkansas and was drafted to play professionally by both the Philadelphia Phillies and the Atlanta Braves. He married his wife Kimberly in the fall of 2020. They live in Sandy, UT with their dog "Rigby". His favorite things to do are spending time with his family and golfing.
jmahler@robusmortgage.com

Steve Ames
Loan Originator
NMLS# 865083
As a detail-oriented Mortgage Loan Officer with 10+ years' experience in mortgage loan originating, Steve has expertise originating and processing mortgage loans from application to funding, ensuring outstanding customer service.
Steve is an expert in analyzing clients' financial situations and determining appropriate products based on their specific needs and goals and proposing loan options to align clients with the correct loan. Steve has a demonstrated history of maximizing customer service and providing excellent service throughout the loan origination process.
Both colleagues, clients and senior leadership have repeatedly recognized Steve for his ability to establish trust, define the vision, and build long-standing, collaborative relationships. Please feel free to contact Steve with your specific loan needs.
Thaddeus Hager
Loan Originator
NMLS#1484665
Thaddeus started in the mortgage industry in the year 2000 in Seattle, WA, where he was mentored by a mortgage broker expanding his business.  22 years later Thaddeus is now a Branch Manager of RoBUS Mortgages Las Vegas Branch. Thaddeus moved to Las Vegas in 2008 after falling in love with the entertainment capital of the world.  Thaddeus also has professional music and video production experience with a long list of artists with whom he has worked; you can find some of his music released on all digital platforms.
Thaddeus has a passion for real estate and helping people purchase the place they will call home.
Marcelo Bayon
Loan Originator
NMLS#1851997
Marcelo Bayon has been in the client success industry for over 10+ years and in the real estate industry for 5+ years.
He has closed over $15 million in residential loans in his short time in the mortgage industry. Marcelo prides himself on closing his client's loans quickly & efficiently. He cares deeply about helping his clients achieve their overall financial goals.
He is perfectly positioned to assess each borrower's financial situation, spot obstacles ahead of time to prevent delays, and close each loan efficiently and expertly.  He is excellent at thinking creatively and acting quickly when scenarios or clients do not fit into traditional financial boxes.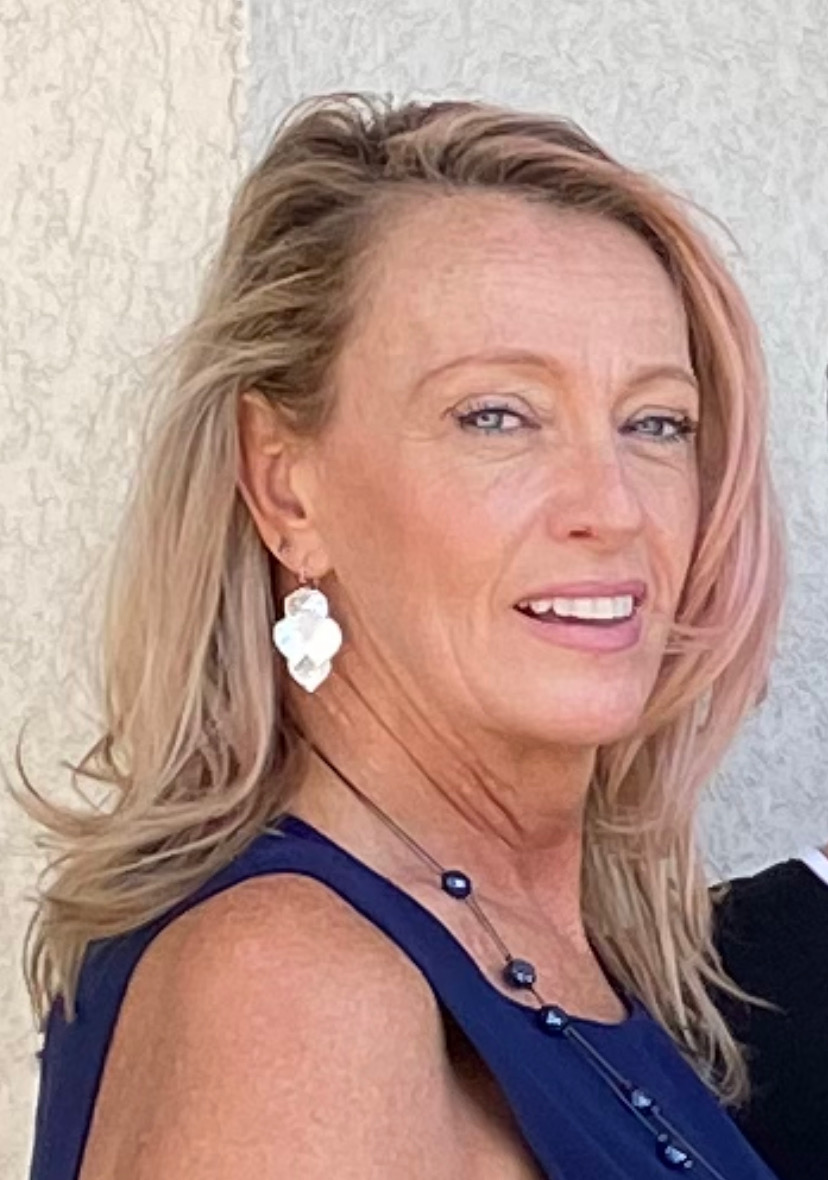 Ronda Beveridge
Mortgage Loan Originator
NMLS#2227893
Ronda has over 40 years of customer service experience and has owned several of her own businesses over the last 15 years. Working and volunteering in many different capacities has taught her the importance of creating lasting relationships with clients, colleagues, and friends. Having first-hand experience with self-employment gives Ronda better knowledge and understanding of self-employed borrowers and the complexity of their loans.
Ronda enjoys doing anything out in the sunshine with her three children, granddaughter, and grandson including hiking, golf, skiing, and water sports. She loves to travel, see new places, and enjoy other cultures.
rbeveridge@robusmortgage.com

Tyler Griffin
Senior Loan Officer
NMLS# 1234667
Tyler Griffin has been in the finance industry for 6 years & a loan officer for nearly 4 of those years. He has vast knowledge & experience working on all loan types but specializes in working with Veterans on VA loans. He proudly served in the U.S. Air Force & worked as a crew chief on C-17's before starting his finance career.
He has closed over $30 million in residential loans in his short time in the mortgage industry. Tyler prides himself on closing his client's loans quickly & efficiently. He cares deeply about helping his clients achieve their overall financial goals.
Outside of work, he loves all sports & played competitive basketball his entire life. He loves the outdoors. You can often find him fishing, hiking, or playing golf.
tgriffin@robusmortgage.com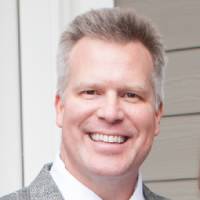 Neils Jorgensen
Senior Loan Officer
NMLS# 32180
Neils Jorgensen is a 20 year veteran of the mortgage industry and has been a top producer for many years.  He began his career as the owner of a mortgage brokerage and has worked with direct lenders, banks and other brokers as well. 
Neils has personally close nearly $800 million worth of Residential loans in his 20 years.   Neils will sometimes tell you the hard truth about things but he is always ready to help.  He cares about every client and wants to make sure to provide a benefit. 
He is the proud son of an Army Captain, and happens to be a VA loan specialist. 
njorgensen@robusmortgage.com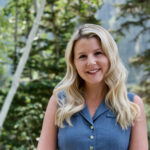 Jessica Loeloff
Loan Originator
NMLS #  2173250
Jessica has 5 years' experience working in upper management positions for nationwide mortgage companies as a regulatory compliance attorney.
She has advanced knowledge of mortgage origination and servicing laws, and uses this skill set to close loans quickly and smoothly.  She believes in doing things the right way and finds joy in helping members of her community reach their goals of homeownership by offering superior pricing and a wide variety of loan programs.
In her free time, Jessica loves creating artwork and spending time with her family in the mountains hiking or skiing.
jloeloff@robusmortgage.com
Natalie Tahan
Loan Originator
NMLS# 2113464
Natalie has had a variety of customer relations positions throughout her career. She graduated from Utah Valley University with a bachelor's degree in business management in 2017. Natalie's main goal is to help you feel confident throughout your entire home buying process through strong communication, and clarity.
Natalie is a Utah native, and loves everything it has to offer! In her spare time, you will find her out with her husband, 2-year-old son, and two dogs Lily and Athena. Either walking trails, camping, or having family time. She also loves finding new fun places for her toddler to explore, whether it be a new indoor playground, museum, or a trip to the library. 
Andrew Pehrson
Loan Originator
NMLS# 2075417
Andrew  has over 3 years of experience in the residential  industry.  He loves being able to help individuals and families achieve their financial goals. He educates his borrowers and will be happy to answer any questions they may have.
Andrew is trilingual, speaking fluent Spanish and basic Haitian Creole.
Andrew values integrity and excellent customer service. He attends to each client with personalized attention and will do all he can to make your mortgage easy!
In his spare time Andrew is also a Business Consultant for Excellent Business Solutions and enjoys spending time with his family, fishing, and mountain biking.
https://www.excellent-bs.com/hipotec-mortgage
Esau Vazquez
Loan Originator
NMLS# 2072314
Esau has been in the financial industry since 2019. As a Loan Officer, he digs deep into clients' needs and wants to put them into the best possible position to buy their dream home. He also loves to refinance his clients' current homes to assure their financial success. Esau is licensed and has helped families with their home goals in Utah, California, Texas, Florida, Idaho and Washington.
Esau speaks Spanish and can help those who need it. His patience will show when working with clients who are not technologically savvy. He can walk clients through the process and make it seamless.
Esau grew up in Washington and lived in the Tri-Cities. He also lived and played soccer in Olympia, WA while earning his Bachelors in Business/Marketing before moving to Boise, Idaho where he now resides. He enjoys kayaking, camping in his vintage camper, and is learning to become a private pilot.
Dan Allen
Loan Originator
NMLS#801113
Dan was born and raised in Murray Utah and earned his bachelor's degree in Finance from the University of Utah in 2010. He has over 11 years of experience as a mortgage loan officer.
Dan has helped many first-time buyers, veterans, and self-employed borrowers navigate the path to homeownership – while making sure they are informed and educated throughout the process.
Outside of work, Dan spends time with his two young boys, ages 3 and 2.
Michael Rutland
Loan Originator
NMLS#1613670
Michael Rutland has spent multiple years working in the mortgage industry. His prior experience as a loan processor and DE Underwriter has exposed him to individual lending ventures where He's improved the customer processing time by 71%. 
"While leveraging my financial knowledge, I constantly sought to improve my intangible skills such as leadership and communication. This allowed me to successfully operate on countless teams."
He considers himself to be a client-driven financial expert who navigates the lending processes in a way that maximizes people's ability to close sooner on their mortgage.
mrutland@robusmortgage.com
Chris Brown
Loan Originator
NMLS#140593
Chris Brown has been in the mortgage industry for 12 years and has closed over 2,000 residential mortgage transactions over the course of his time in the mortgage industry.  Chris prides himself on being honest and transparent.  The clients best interest is always his top priority.  His knowledge & enthusiasm of helping first time home buyers, refinance loans, real estate investment transactions and everything in between is what continues to drive him in helping his clients achieve their dreams of home ownership and financial freedom!
Chris resides in Holladay, Utah with his wife and 4 year old daughter and 1 year old son.  When he's not in the office helping home owners you can find him strumming his guitar or striking the keys on the nearest piano.  Chris also loves all outdoor activities such as: snowboarding, running, hiking, camping, and playing tennis and golf.
chrisbrown@robusmortgage.com
All loans & rates are not created equal
Don't be fooled by advertised low rates. Let us show you what your real options are.